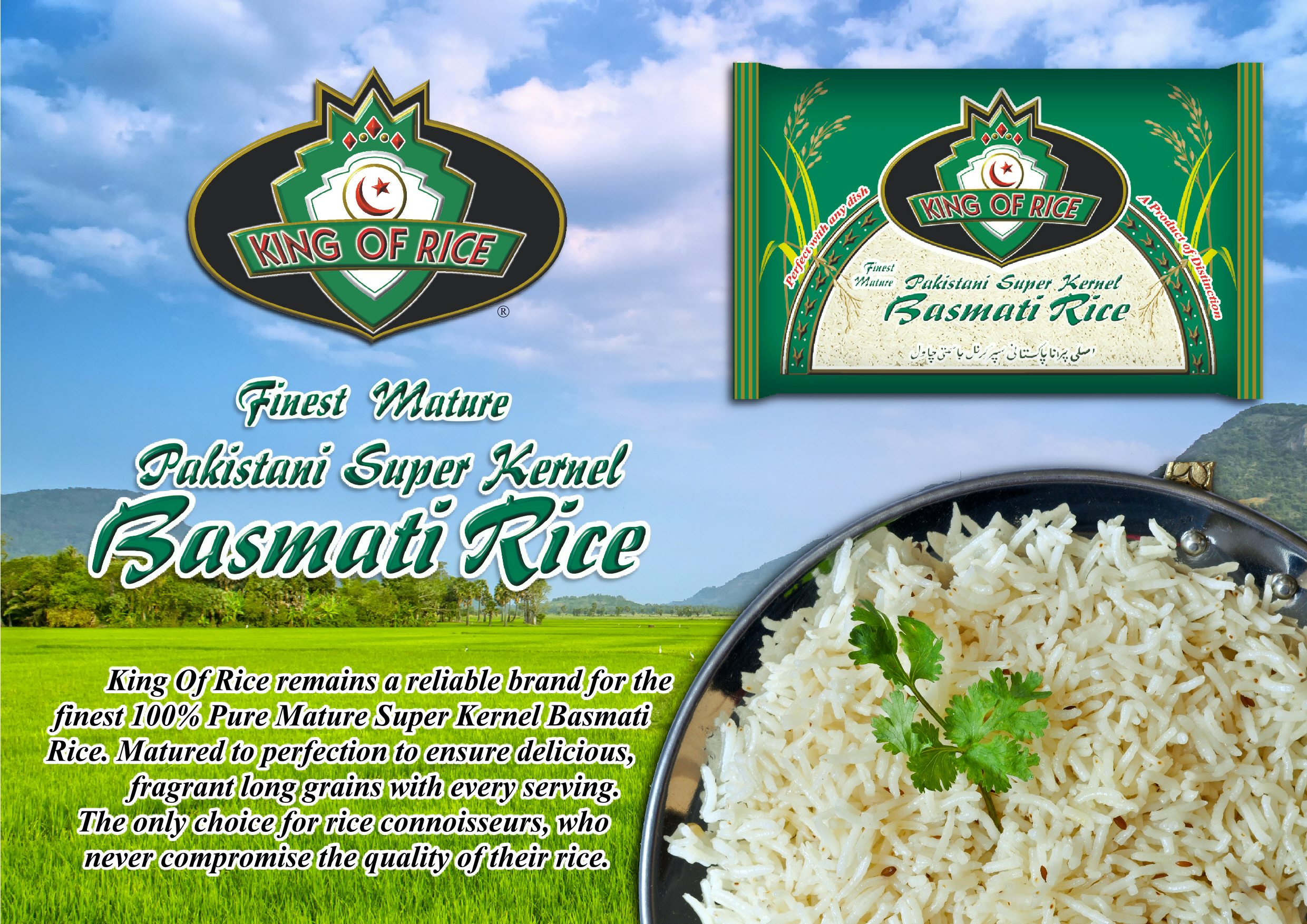 In a market in which it is common practise to compromise quality for price, King Of Rice Super Kernel Basmati Rice remains a reliable brand for the best Basmati Rice available.
Our buyers, regularly visit the Punjab province of Pakistan which lies at the foot of the Himalayas known for its fertile soil and abundant growth of the best Basmati Rice. Consisting of the highest grade of pure Basmati Rice known, 'Long Grain Super Kernel Basmati', it is the highest grade member of the Basmati Rice family.
It is a well known fact amongst rice cooking experts that Basmati cooks and tastes better as it matures. For this reason King Of Rice Super Kernel Basmati Rice is matured for 18-24 months before it is packed and distributed. This ensures, delicious perfectly cooked long grains on your plate, with the unique aroma and flavour of truly, pure, mature Basmati Rice.
The only choice for the rice connoisseurs who never compromise the quality of their rice.
Pack sizes:
20x500g,12x1kg,6x2kg / 90 per pallet
5kg / 200 per pallet
10kg / 104 per pallet
20kg / 50 per pallet
40kg / 25 per pallet